While E02 (The Beach/East End Danforth) has experienced an increase in sale price in all home types, condos and semi-detached homes have had the largest year-over-year gains (12.46% and 10.39% respectively). This growth is due to both a lack of inventory of each home type and an increased demand. The demand for semi-detached homes and condos in The Beach is largely driven by downsizers and first-time buyers who are both competing for the same inventory.
A large percentage of our downsizing clients are lifelong Beachers and want to stay in the neighbourhood. As a result, condos and (to a lesser extent) smaller semi-detached homes are being bought up at a rapid pace. Once downsizers move into the condo of their choice, they rarely list them again which is why inventory is tough to come by.
Alternatively, first time or "move up" buyers who want to get into The Beach for its fantastic schools, and desirable location, are attracted to condos and semi-detached homes because of the lower cost to enter the neighbourhood than large semi-detached or detached homes.
These two competing buyer pools (ironically at two separate ends of their real estate journeys) work together to keep supply restricted, and force upward pressure on price.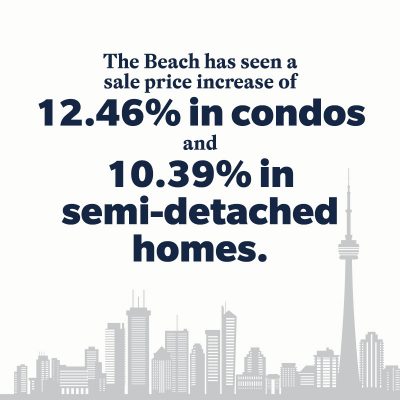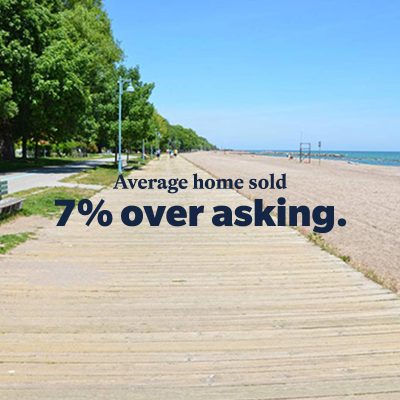 Client Success Story
Our clients are experiencing this first hand. Recently, I helped one of my clients sell their home of 26 years in The Beach. They were looking to move down to a condo with a price point between $800,000 to $1,000,000. They had a desire to find a condo that had split two bedrooms, south facing with a view of the lake floor plan.
While we prepared their home for sale over a period of 6 months (yes it can take that long, between staging, video shoots, arranging a home of the week slot in the Toronto Star and timing the market) I kept a close eye on condo inventory within their budget. Over the sale period, only four options were listed within their budget, none of which had the floor plan that they desired. It wasn't until our Beach specialist, Shane Little, leveraged his relationship with a local builder that he was able to source and secure an off-market unit in a sold-out building that met their exact criteria within their budget.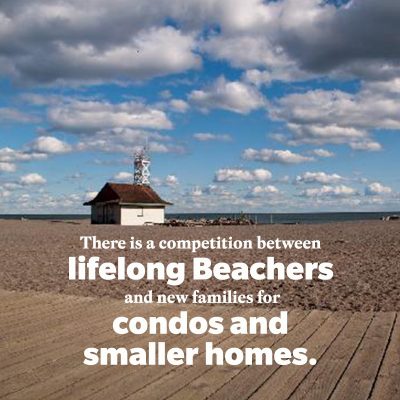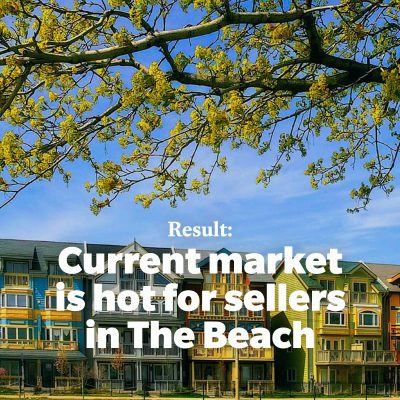 Our Advice
Many of our clients have found it beneficial to work with a local realtor who has relationships with area builders and multiple sellers to find property. In a hit market like The Beach, it's important to find out about opportunities before they come on the market. This is especially true in the condo market. This fall will continue to see a shortage of inventory so if you're looking to buy, recognize it may take a while for the perfect place to pop up. Connect with Shane early so he can keep an eye out for your ideal home.