Surrounding the 400 acre jewel of a park on Toronto's west side are Bloor West Village (BWV) to the west and north between Bloor and Dundas, and Roncesvalles (also affectionately called 'Roncy') to the east between the park and roughly Landsdowne/the CPR tracks.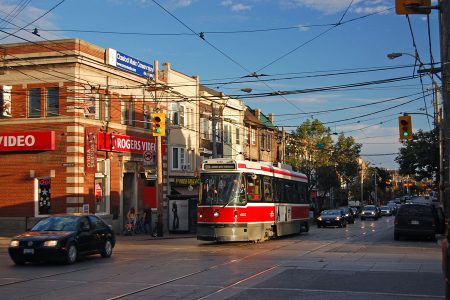 Roncesvalle Ave and Howard Park Ave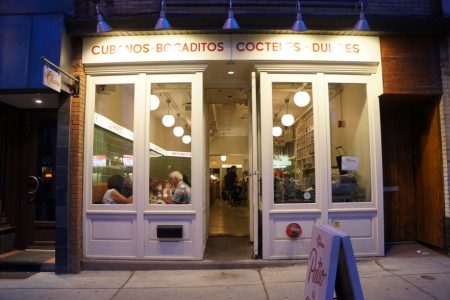 Both of these neighbourhoods have a small, intimate village feel, light on chain retail and full of small independent shops and services. Housing in this part of town is typical of inner Toronto; large tracts of Victorian/Edwardian brick singles and semis built between the 1890s and 1920s with their neat yards and porches with a few estate sized monsters on huge lots here and there on prime avenues – many still have the original stained glass, fireplaces and hardwood typical of that time; some high rise rental built along the Bloor subway corridor that went in in the 1960s and more recently some innovative infill low rise condo that always tries to take in views of the park.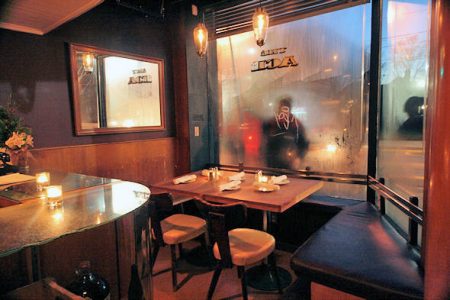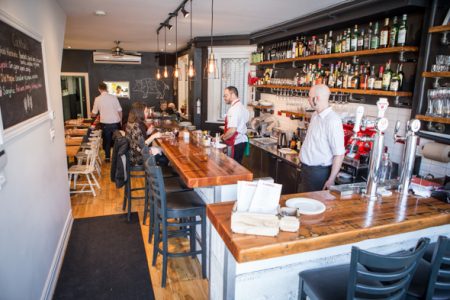 The mix of residents is exactly what you'd expect from a neighbourhood that started seeing it's first signs of gentrification nearly 25 years ago – as the older post-war migrant families who called this neighbourhood home have begun to downsize. (BWV was notoriously Ukrainian and Roncesvalles is still the heart of the Polish community in Toronto) younger families have moved in to upgrade the homes under the now very mature trees that seem to be on every lot.
Bloor Street is the major artery running east-west (above the subway line) through this area and is home to a nice variety of retail, commercial, professional and residential properties. You'll find all the shops you need – butchers, bakers, artisanal clothing stores, cannabis stores, diners, bistros and coffee shops – it's all on Bloor West somewhere and easily accessible by subway. The major north-south artery is Roncesvalles Ave, which, as it sheds some of its entirely Polish character, has become a thriving multicultural strip of great restaurants, eclectic shops, strollers and dog walkers with a decidedly quaint village feel.
Transportation is quite good, walkability and transit scores are great, with major subway stops, buses and streetcars servicing the areas 24/7. Car access is fairly easy to the Gardiner and Lake Shore Blvd for commuters – but garages and parking remain a sought-after feature in the area. Street parking is common. It's easy to be careless if you work in the core of the city.
There are many great daycares and schools both private and public peppered throughout these neighbourhoods from JK to high school – including Montessori schools, French immersion and IB programs. It's one of the reasons that families are drawn here.
Demand for housing in these areas is quite strong,  not surprisingly, with singles almost never going for under a million and bidding wars, not at all uncommon, even in today's market. Recent data (Sep 2018) shows average prices in W01 and the west half of W02 are well over $1million, with a short Days-on-Market between 14 and 18 – and a Selling price consistently over Listing price, telling us that properties are in demand and sell quickly.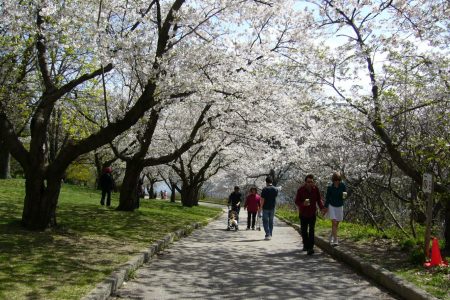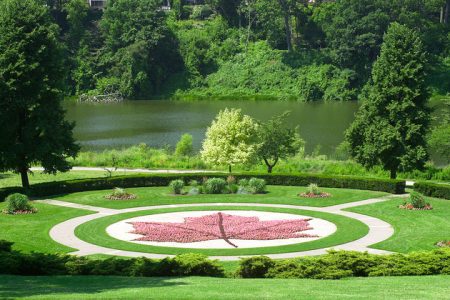 Our specialist for High Park, Eli Younan, lives in the heart of Roncy and loves the activity and convenience of the strip, the pedestrian/transit-friendly and family-safe nature of it (car lanes were recently replaced with dedicated bike lanes) for wandering from cafe to grocer to ice cream shop. He can often be seen with his dog Hudson chasing a ball around in an off-leash area in High Park. To be clear – Hudson chases the ball, Eli just throws. For an interesting little bit of history about the early days of Ronces, read this article from the Toronto Star a few years back.
If you don't mind the high prices and likely competition for every listing and are looking for a neighbourhood that is quiet, well serviced, accessible and with great schools, these neighbourhoods around High Park are likely right for you.  Email or call Eli at [email protected] or give him a call at 647.449.4065 for all the current listings we have. There are some fabulous ones.