Tucked more or less into a little corner of Toronto between Humber Bay, Roncesvalles, the CPR tracks and Dufferin St. S., Parkdale is something of the 'Everything and the Kitchen Sink Too' neighbourhood of Toronto. It's got a variety of everything – people, housing, services, restaurants, prices – it's tough to pin down any one thing that ties it all together except the (convenient downtown lakeside) location.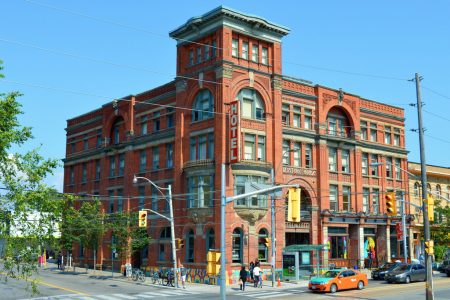 Historical commercial building house up and coming businesses.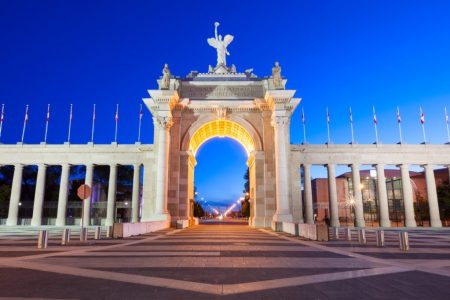 Exhibition Place borders the south end of Parkdale.
While there are many apartment blocks in Parkdale, they are almost entirely rental stock, so home shoppers here are looking for a house. Many Victorian semis on a standard Toronto 25'X 125' lot are available, as well as a large number of large ca. 1900 Edwardian mansions on larger lots, many of which have been split up into multiple apartments to serve the traditionally lower income demographic that has resided here. Many of these are being turned back into singles, and if you are patient enough to wait out for the gentrification to really hit, it could pay off handsomely. While a few condos are being in-filled, mostly loft conversions around Noble St.,  Parkdale has largely (so far) missed the condo boom that has swept much of the rest of the city, with the exception of some significant condo towers and towns recently (<5 yrs) built on and around Joe Shuster Way just northeast of the King/Dufferin intersection.
Parkdale has a little bit of everything in terms of residents. While still exhibiting some of the rooming-house grittiness of recent decades, with a much slower gentrification than many other downtown neighbourhoods residents today are newcomers to Canada from all over the world living in the apartment blocks on Jameson, carless young families in semis who like the affordability, students and young singles who can afford the rent here and like the accessibility, artists who like the authenticity of the area and a few higher-income couples looking for a big ol' mansion to renovate. The centre of the TIbetan community in Toronto seems to have put down roots here, with many Tibetan stores, temples and restaurants surrounding the Queen/Dowling corner.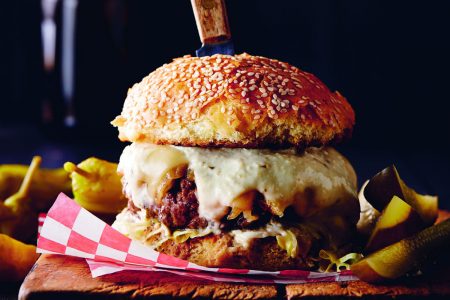 The globally known Parts & Labour is steps from your door.
Parkdale is well served for transportation options – with wo major streetcar routes running through on King and Queen streets 24/7. Now that the King street is car-free inside of Bathurst street, the run to the CBD is shockingly quick even in rush hour(s). The Lansdowne bus goes up to the Bloor subway in about 15 minutes and accessibility to the Gardiner/QEW highway is right there at the bottom of Jameson, making getting out of town much easier than many central neighbourhoods. The lakefront and BMO Field are also a safe and easy 15-min walk, which is great with kids on a hot summer day.
Shopping and amenities have a small village feel to them, with the Queen and King retail strips full of independent, quirky shops, with nary a big chain store to be seen. There are plenty of bars, restaurants, cafes, greengrocers, bookshops and one of Toronto's best concentration of antique stores on King just east of Roncesvalles. It also has Toronto's only tool library, where you take out a drill or a sander like you would a paperback thriller.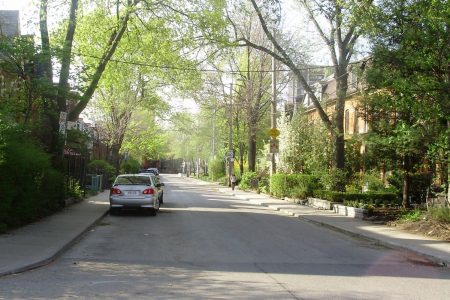 Quiet street residential streets are steps from the street car downtown.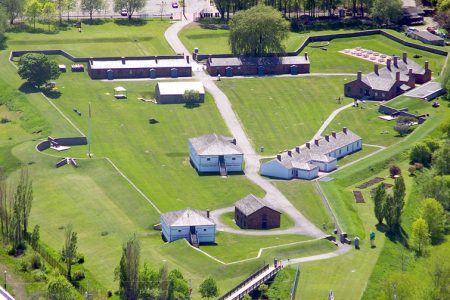 There are a large number of services and schools in Parkdale, with both Public and Catholic elementary schools within easy walk from almost anywhere. Parkdale Collegiate Institute high school is right in the heart of Parkdale at Queen/Jameson. There are quite a few social/community centres serving the area along with libraries and many parkettes, including a soccer field complex at Lamport Stadium. The area is full of mature trees – it's quite green on the residential side streets.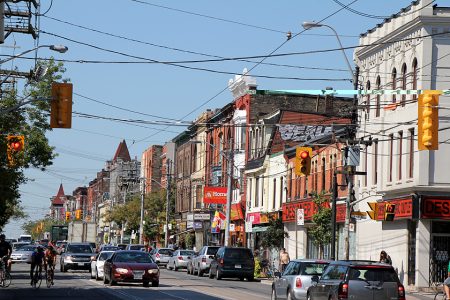 Streets are full with notable small businesses.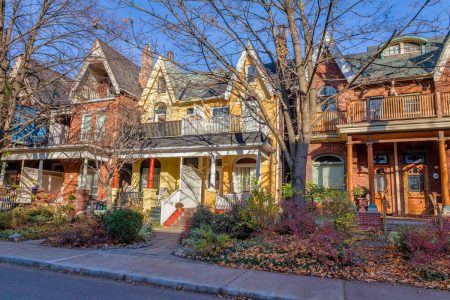 Semi-detached homes are common in the area.
Demand for housing in these areas is not quite as strong as many other less gritty downtown areas, which leads to (slightly) more reasonable pricing, especially as compared to next door Roncesvalles or High Park.
Our specialist agent for Parkdale, Ivan Kalinin, can often be found perusing Antiques Row, searching for fresh roti (very good roti to be found in Parkdale) or listening to great live music over a cold beverage at The Cadillac Lounge, a Parkdale institution.
If you don't mind a little grit in your 'hood but love the accessibility of downtown, likely right for you.  Email [email protected] or call the office at 416 572 1016 for all the current listings we have. There are some gems.