Sandwiched in between the globally upscale Yorkville to the east, Bloor St. and the University on the south, Dupont St. in the north and Bathurst St. to the west, the Annex is largely a dignified, downtown, upscale enclave with a good bit of a European artsy/academic whiff to it in the heart of the busy, noisy city. Its roots as a quiet residential neighbourhood for wealthy families in the 1890s are still seen, as well as remnants of the post-1956 Hungarian influx (still great goulash restaurants!) and the influence(s) of the nearby (large) campus of The University of Toronto.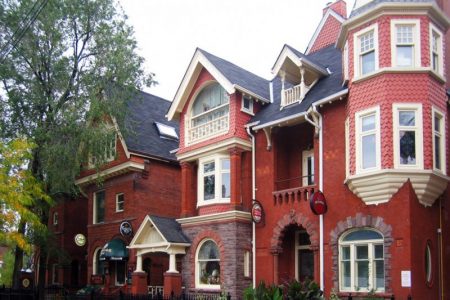 Beautiful Victorian homes line the residential streets.
Detached homes for residential use are pretty rare (one every month or two), and are typical late 1800s Victorian; when they do become available they command a world-class price. Condos are still being built on infill lots and here we have a wide variety of sizes and prices, from small studios at a bargain-basement ~$500K all the way up to the larger if-you-need-to-ask territory.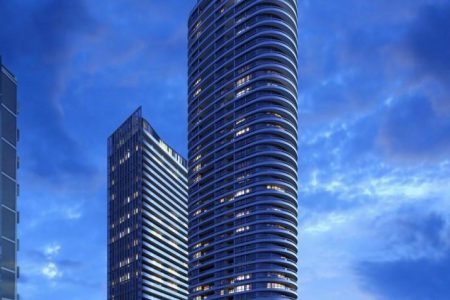 575 Bloor St. #2901, Sold by Andrew Ipekian Real Estate Group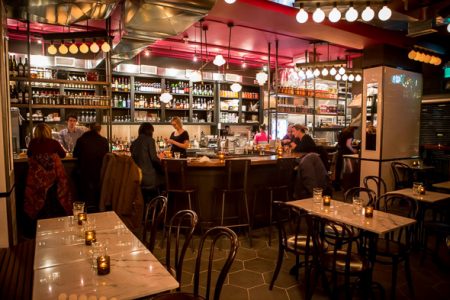 Bar Begonia is a local French cuisine hotspot.
Here you will find a mix of housing types. Many are the huge 3-story Victorian/Edwardian single on a larger lot – homes of the wealthy merchant class who lived 'way out here' in the 1880s – with their Annex signature red brick arches, sandstone turrets and servants' rear staircases. Many of these have been split into multiple-unit apartments (with reconversions back to singles ongoing) and many are also in use by fraternities/sororities of the nearby university, especially along St. George, Madison and Huron Streets. There are also quite a few 1960s mid rise and high rise apartment buildings, especially along the major road arteries that were a function of the increased density that the construction of the Bloor subway brought with it. More recently, low and mid rise condo infill is appearing on both residential and commercial streets.
Despite its downtown location, it is a relatively quiet and family-friendly area, as wealthy, connected Annex residents have done a superb job over the years of eliminating any through vehicular traffic with strategically placed 1-way streets, and unlike much of the city, front parking pads (banned now everywhere) are plentiful. It seems almost every lot has an ancient, 80' tree on it; from the air the canopy shows the Annex is greener than you would expect from such a hard core urban central location.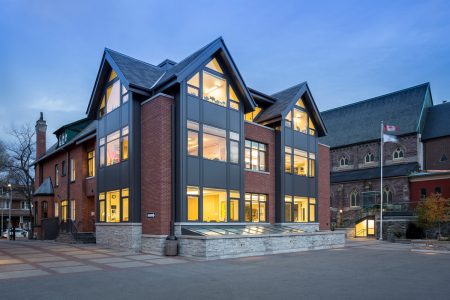 Royal St. Georges College is located in the center of the Annex.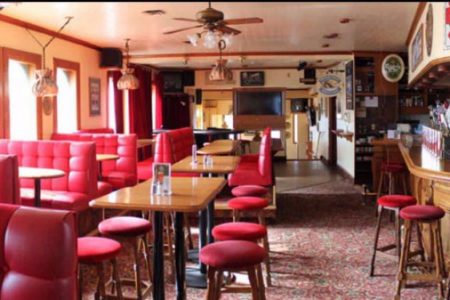 Pauper's Pub is among the oldest of local haunts
The mix of residents here is typical of downtown neighbourhoods, especially this close to the University. Plenty of upscale dual-income professional families who can afford the Edwardians mix comfortably with the older renting population in the highrises, the younger artsy crowd that likes the great mix of independent retail and the plentiful small rentals, and perhaps slightly less comfortably with the hordes of university students who flow in and out every September and May.
Sitting right on top of the Bloor Subway line, with 5 subway stops within a 5-minute walk from any Annex address, we have a very good Walk Score. Car-free living is easy here, especially if you work in the core, and the only slight downside may be the traffic fight to get out of the city if you need to at any hour other than 3am. There are plenty of cafes, restaurants and bars on the Bloor, Bathurst and Spadina strips, with a notably pronounced concentration of health-food options. Not that a bit of louder fun can't be had – the Madison Pub is an (infamous) institution for raucous student drinking and Lee's Palace has played host to the launch of many, many now-famous Canadian talents.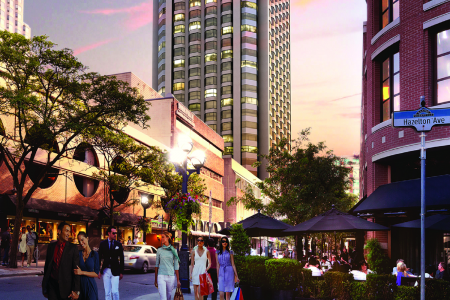 High end detached and semi-detached are popular in the neighbourhood.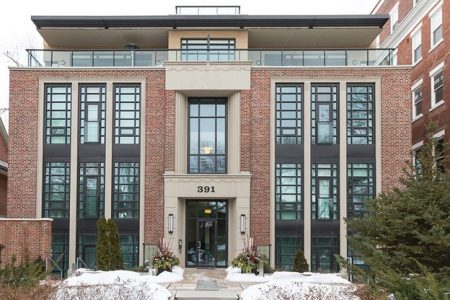 Low-rise condo options are more common in the area, however high-rises are becoming more prevalent.
There are, not surprisingly, more elite private schools here, although in the downtown, public schools are never far away by transit.
Our specialist for The Annex , Diana Mendonca, can taste the authentic chicken paprikash as soon as you say 'Annex' and will happily sit over a macchiato with you in Jean Sibelius park as you admire the 130-yr old architecture amid the tall oaks.
It's definitely not a cheap place to buy, but its artsy European flavour, its great transit and its location so close to so many amenities make it an ever-desirable neighbourhood. If you can afford it, and are looking for a downtownish address where money buys you quiet, The Annex may be right for you.  Email or call us ([email protected]/(416) 572-1016) for all the current listings we have. There are some truly incredible ones.