Toronto, Nov. 05, 2018
By Andrew Ipekian
As 2018 finishes out, we at Ipekian dive into TREB's monthly numbers to see what buyers and sellers might learn from the data, and give you our take on trends in GTA real estate.
October's numbers show overall GTA sales up 6% over last year (was not a great year, remember) but down 1% vs last month. GTA prices are up 3.5% over last year but only up 1% from September, and price growth continues to be driven by condos/towns/semis, although detached volume is finally moving up again. (+10.1% in the 416)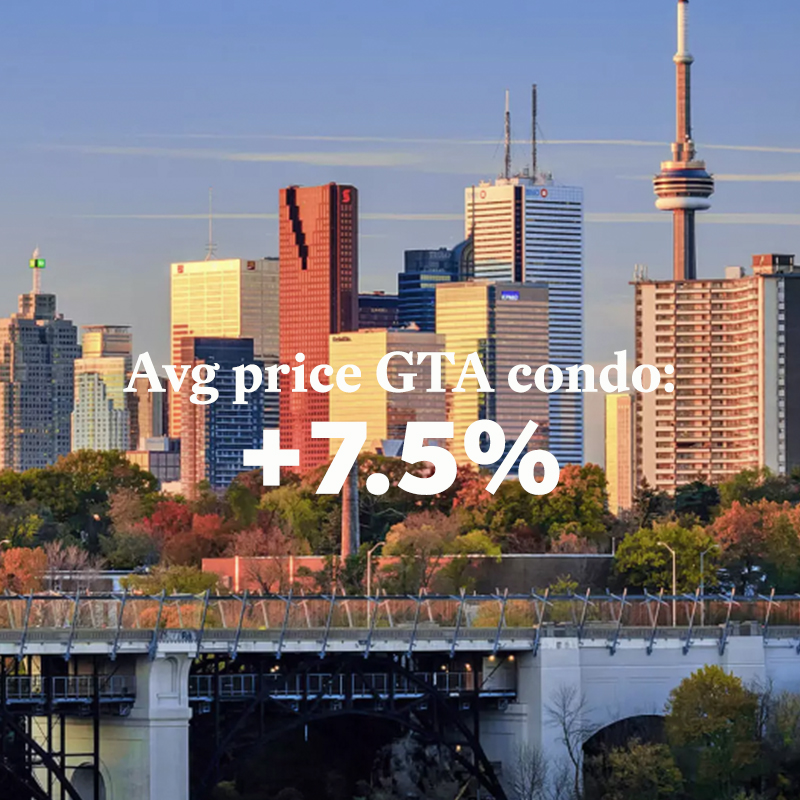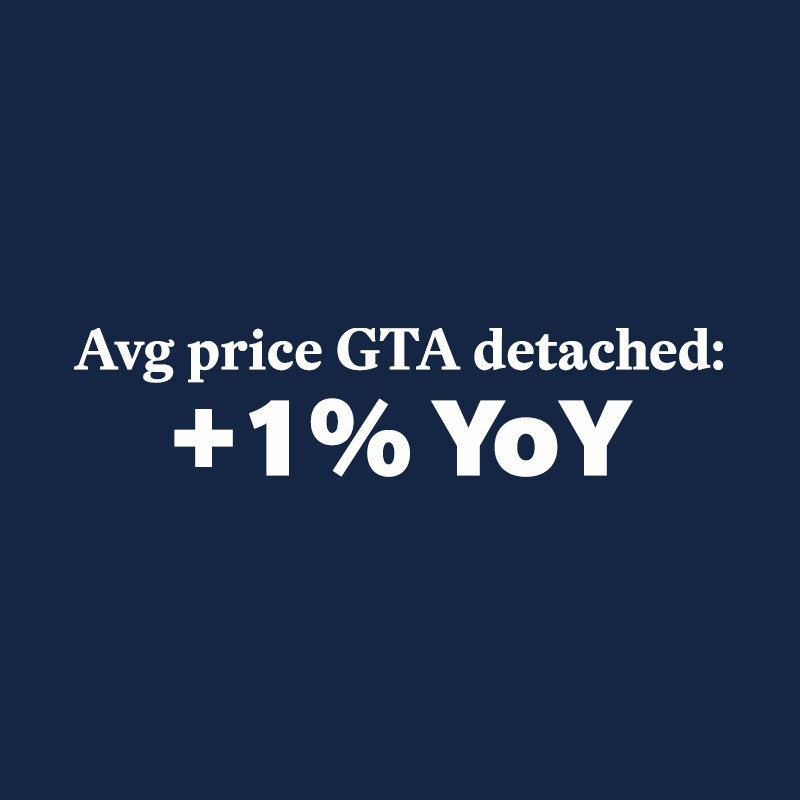 Sales climbed 1.9 per cent from a year earlier (2017 not the greatest benchmark I'll grant you, but at least we're going in the right direction) and average prices gained 2.9% in the same period. The surprising bit is that volume actually dipped 0.5% from August, 2018.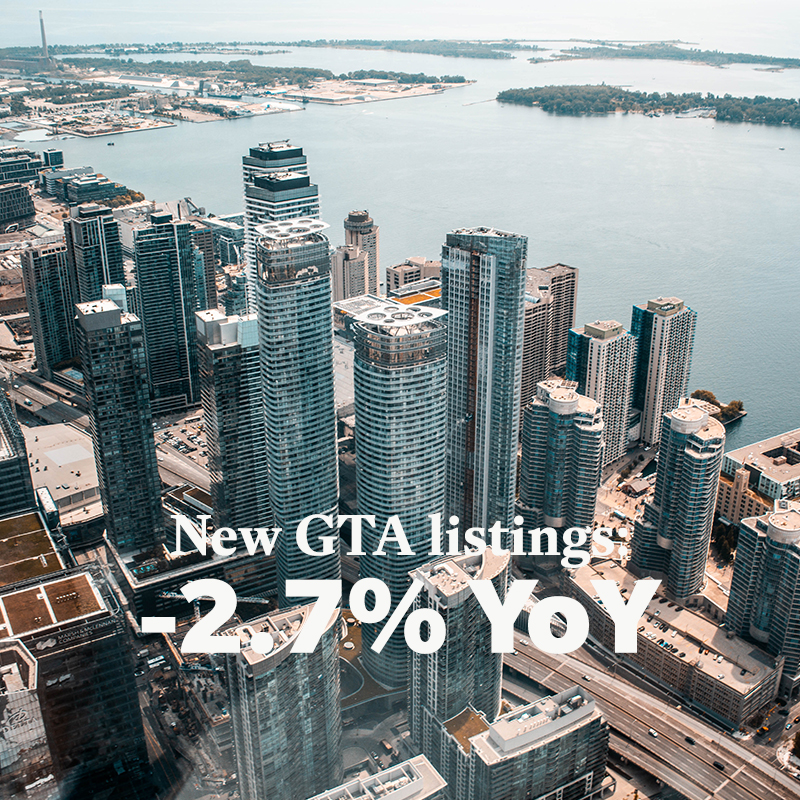 We seem to have confirmation of the trend we've been noting over the last few months, that of diminishing supply, putting a squeeze on properties available to those who are in the market looking. New listings are again down in the GTA by 2.7% from the month before even as sales were up 6%. This means two things: one, fewer people are going to get their perfect house and two, it should mean that good properties in desirable neighbourhoods will go even more quickly and for higher prices.
And as if on cue to support this, we need only look at October numbers for W01/W02 (High Park/Roncesvalles/Swansea – very desirable location/location/location) where Days on Market were down to 9(!) and sales prices to list prices were at 106% in neighbourhoods already well above many Toronto neighbourhoods.
And with interest rates likely to up again if not Dec 5th this year then early next year, it seems more demand will be created for lower priced condos/towns/semis.
In terms of new condos, the building is still happening, but developers are trying to appeal to smaller budgets with even smaller units, on average. This will likely dampen appreciation somewhat over the long term.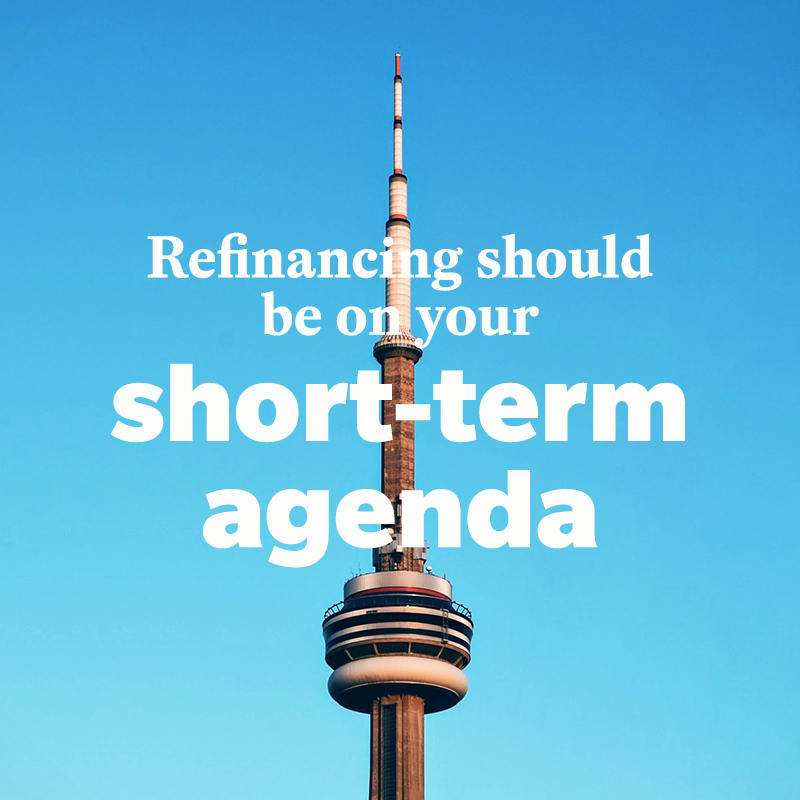 So, in short, October continued our slow climb out of 2017, and we'll be waiting to see if November brings a little more supply. Over coffee with my clients this week, I'll (again in most cases) be telling them:
It's still a seller's market for condos, and still a great time to use built-up equity to trade up to whatever your next step is. Especially into a detached, where prices are still resisting upwards pressure.

It's a buyer's market in single family homes, and some great deals can be finessed from people who, if they're in this market, might need to sell.

Cheap money is coming to an end sooner rather than later. If a refinancing is on your mid-term agenda, perhaps think about moving it to your short-term agenda.

With the continuing GTA population growth and the reluctance of City Council(s) to do anything about supply, pressure will continue on the market. New condos remain, in global terms, a great place to park your money for significant gains in the medium/long term, especially if you can afford larger units.
To see the original TREB data for October 2018 click here
Andrew Ipekian is principal Broker of The Andrew Ipekian Real Estate Group. Keller Williams Referred Urban Realty. He can be reached at 416-572-1016. Not intended to solicit clients already under contract.